On March 19, our members went on an adventure in the company of Erasmus students, and visited the cities of Vitoria and Logroño.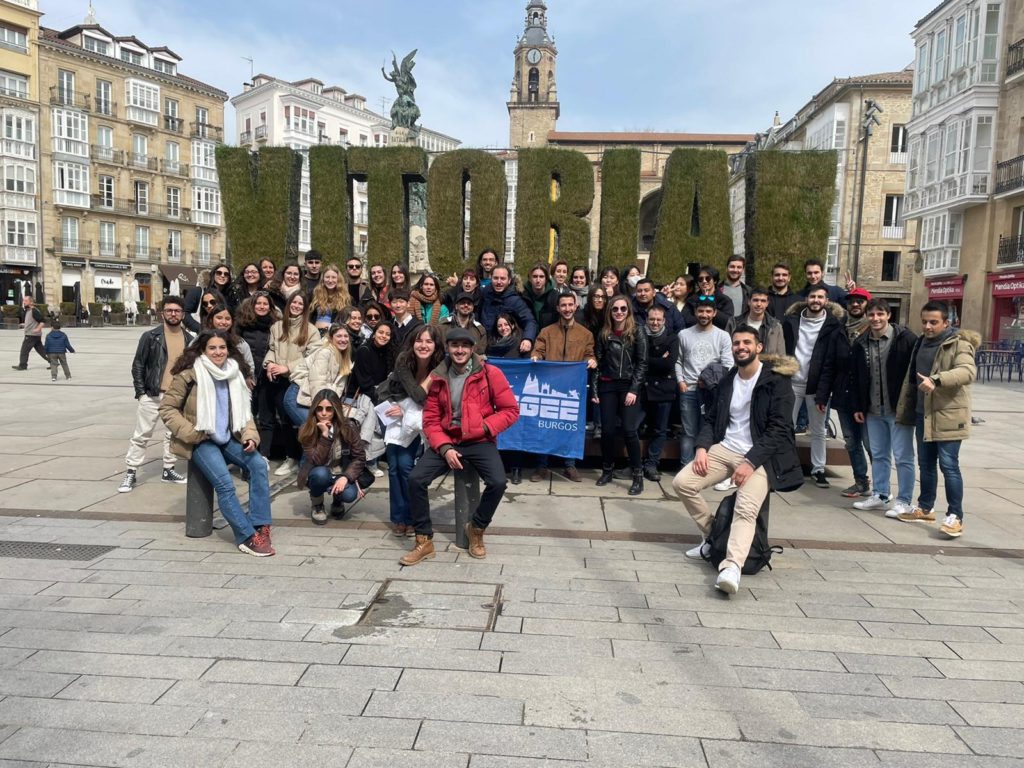 In Vitoria we were welcomed by Rebeca, who guided us through its streets showing us some of its main monuments: the New Cathedral, the Plaza de la Virgen Blanca or the Church of San Miguel. After the cultural visit, the free time allowed some of us to walk the graffiti route, while others, already affected by the fatigue of the marathon day, chose to learn more about the bars and pinchos area of the capital of Alava.
In the early afternoon, we moved on to another of our neighboring communities, La Rioja. In the center of Logroño, María was waiting for us, who played the role of local guide to perfection. We walked along the city walls and entered the city's Co-cathedral.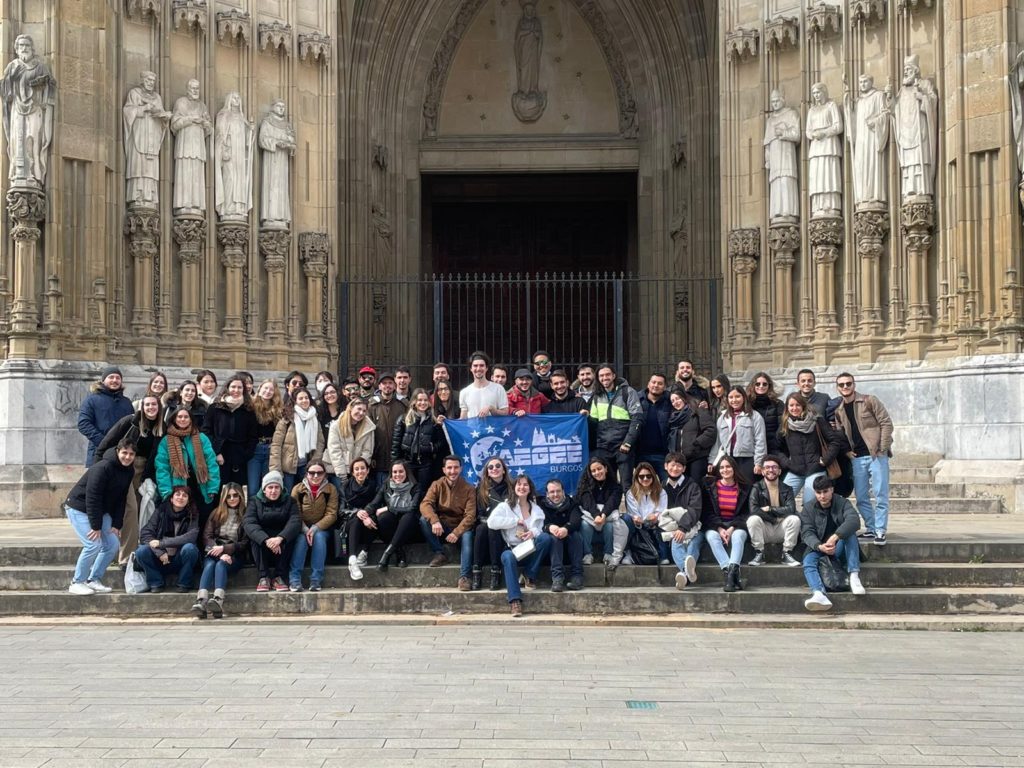 After a rest and hydration break, the tapas tour kicked off an incredible evening. Divided into small groups, we tasted the culinary specialties of Logroño, accompanied, of course, by a glass of Rioja. With our stomachs full and full of energy and motivation, we gathered in the nightlife area to end the day in the best possible way.
Undoubtedly the best possible way to discover nearby places that sometimes go unnoticed, but hide great surprises.
Gonzalo Cuesta