Five members of AEGEE-Burgos, veterans and novices, who did not know each other very well before, met last 14th June in Lavarone, Italy. There they could enjoy the breathtaking environment of the Alps together with other 40 participants from different European countries (Hungary, Italy, Bulgaria, Romania, Lithuania, Latvia and Estonia).
The project in which they were involved consisted of getting to know the economy of the area based on the natural resources available in the environment and learning about how this organisation helps the sustainable development of the place.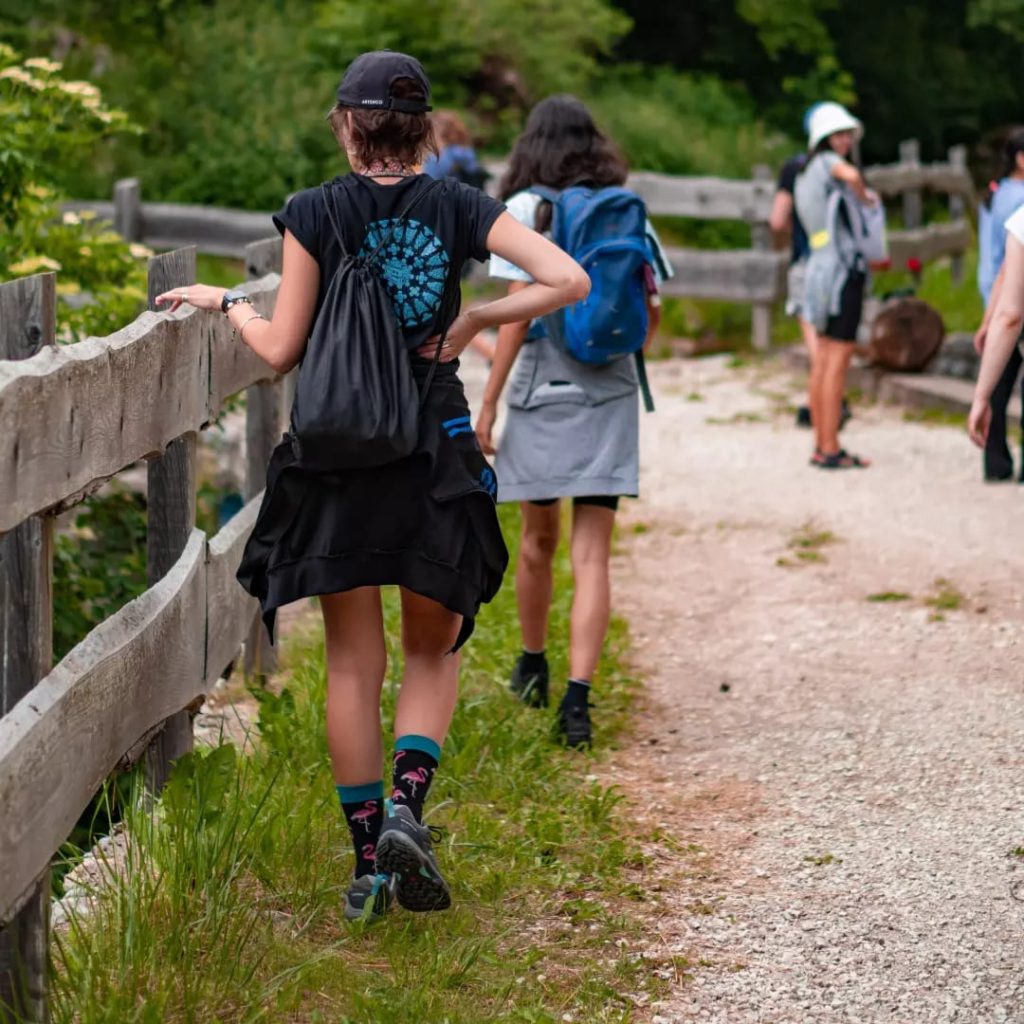 On the other hand, they had the pleasure of connecting with nature through the five senses. This allowed them to enhance those skills that are currently being lost to technology.
All this was developed with a series of practical activities such as an interactive history lesson, walks in the mountains admiring the views, visits to emblematic places of Lavarone such as an imposing dragon made of wood, a visit to the farm with cheese making included and a series of group activities that enhance group work and also provide the opportunity to meet wonderful people.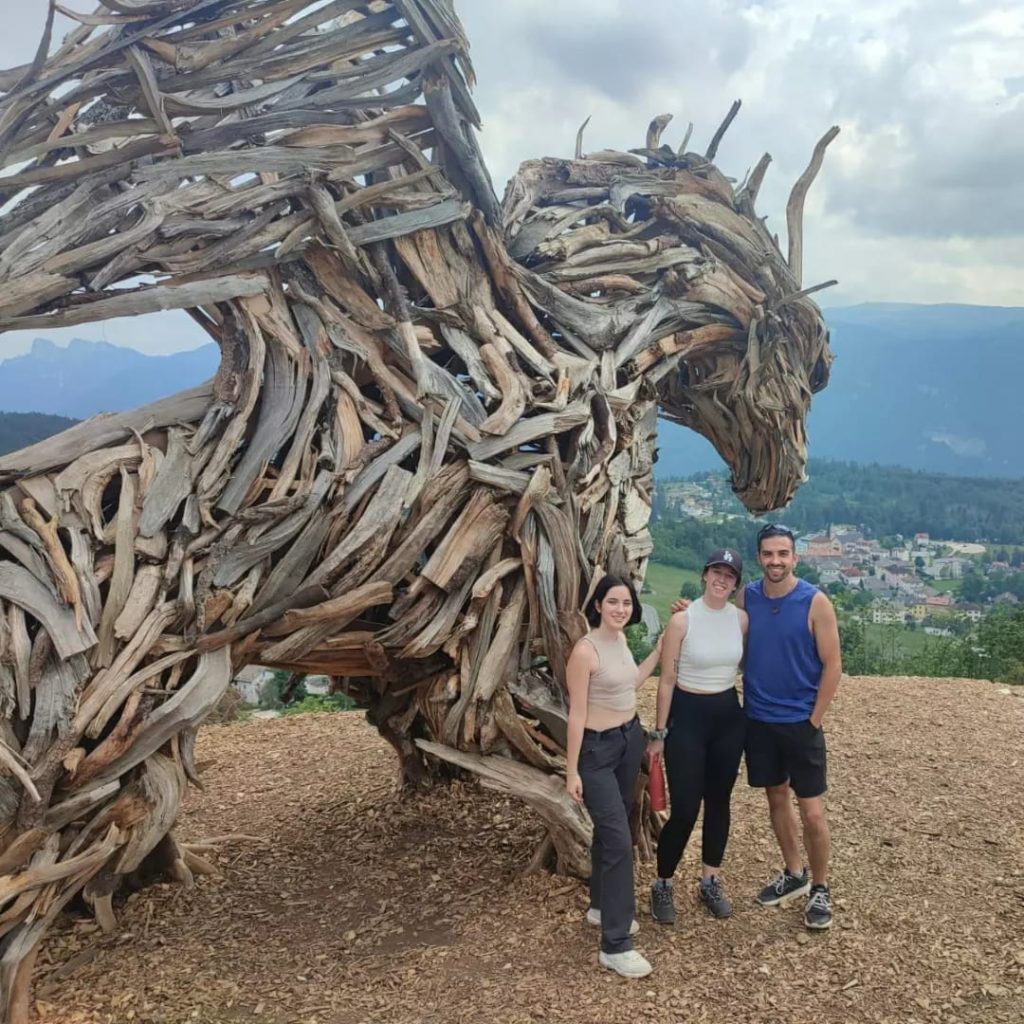 But it doesn't stop there, besides all this, the participants were able to get to know each other enjoying pleasant evenings outdoors, eating typical Italian gelatto or swimming in the beautiful lake of Lavarone.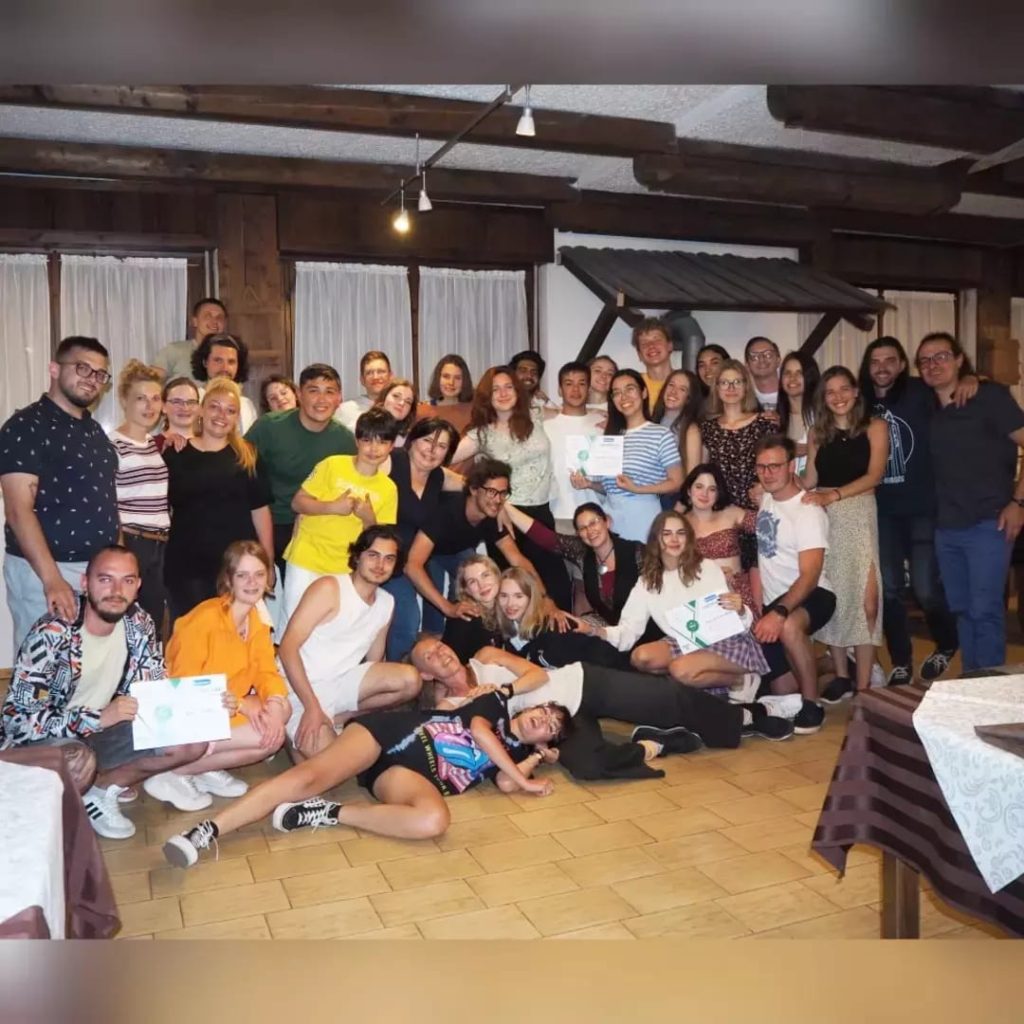 After 6 intense days, full of emotions, with a backpack full of new backpack full of new knowledge, experiences and above all friendships experiences and above all friendships, our dear AEGEE members members of AEGEE returned to Burgos Burgos with the illusion of being able to repeat soon.
Irene García